TAJIMA MOTOR Corporation and Hori-Fujimoto Laboratory held a session to report and announce results regarding their joint research project at the Fukutake hall of The University of Tokyo.
TAJIMA MOTOR Corporation and Hori-Fujimoto Laboratory conducted various research, development and experiments using a testbed "Hyper EV Development Vehicle" and reached maturity to a degree in which initiated them to hold a reporting session to present the fruition of results.
Chairman and CEO of TAJIMA MOTOR Corporation, Mr. Nobuhiro Tajima first provided the project overview to the audience, then after Mr. Fuse from Hori-Fujimoto Laboratory briefed the experiment results, then Representative of KEN OKUYAMA DESIGN Mr. Kiyoyuki Okuyama revealed concept sketches. Following, other corporate and government authorities from related ministries reported their work toward electric vehicles and actions toward environmental problems (Ministry of Land, Infrastructure, Transport and Tourism / Ministry of Economy, Trade and Industry / Ministry of the Environment, Iwaki City Government)
TAJIMA MOTOR Corporation will constantly strive to work toward the development and sales launch of the vehicles announced at this session.
*TAJIMA MOTOR Corporation is looking for suppliers in Japan who can collaborate with various EV development projects and production. Interested applicants, please contact below
EMAIL: nextmobility@tajima-motor.com
[The New Development Vehicle]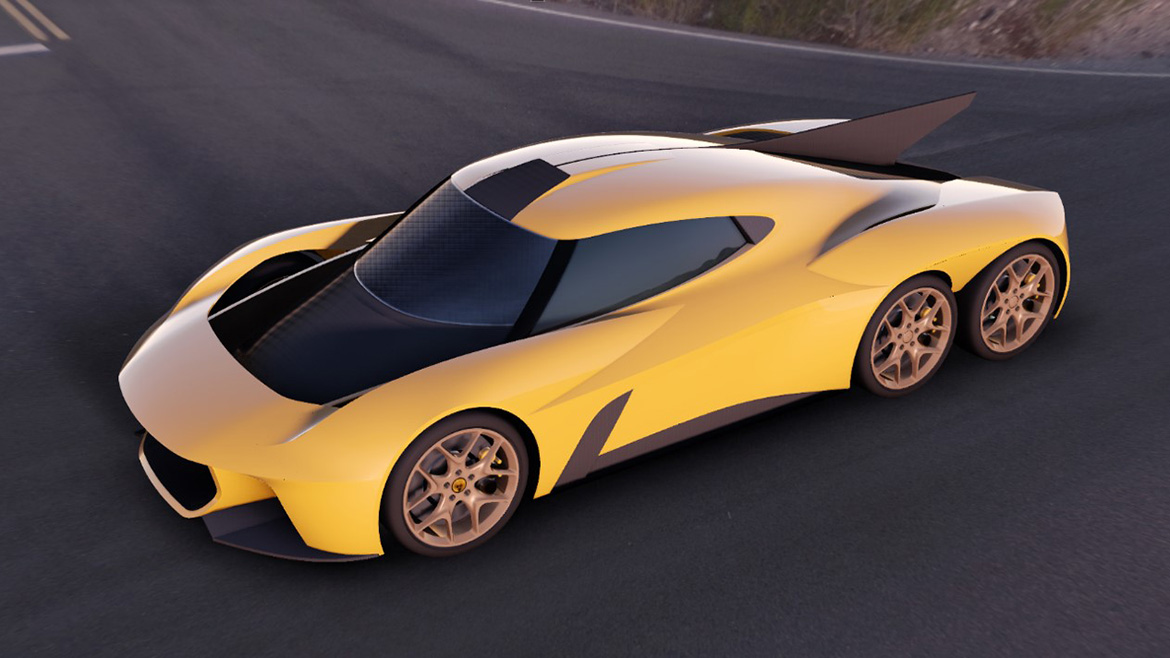 [1] 6 Wheel Hyper EV MONSTER E-RUNNER Kode6
The worlds highest performance and exterior styled hyper sports car
[2] Green Slow Mobility E-RUNNER GSM1
Low speed vehicle for sightseeing tours, personnel transport for facilities or closed areas
(Planned for autonomous driving, driverless mobility)
[3] Ultra Compact Mobility (Passenger Vehicle) E-RUNNER ULP1
Short distance 2 passenger mobility optimized for domestic and overseas use
[4] Motorized 4 Wheel (Delivery car) E-RUNNER MD1
Small profile convenient 4-wheel van for delivering goods
[5] Motorized 4 Wheel (Assistive vehicle with electric wheel chair) E-RUNNER MLC1
Convenient and easy to use 4-wheel car which can be operated by electric wheel chair controls
[Speakers / Speech Content]
[1] Association for the Promotion of Electric Vehicles Honorary Chairman, Soichiro Fukutake
Message delivered by APEV Director General, Mamoru Shiiki
[2] TAJIMA MOTOR Corporation Chairman and CEO, Nobuhiro Tajima
New EV business plan overview
[3] The University of Tokyo Hori-Fujimoto Laboratory, Hiroyuki Fuse
Hori-Fujimoto Laboratory & TAJIMA MOTOR Corporation joint project, independent control research result
[4] TAJIMA MOTOR Corporation Executive Director, Shinji Ishii
Monster Motor System development overview
[5] KEN OKUYAMA DESIGN Representative, Ken Okuyama
New EV concept overview
[6] 4R Energy Corporation President and CEO, Eiji Makino
4R Energy business overview
[7] Global Head of Sales of EasyMile, Eric WICART
New Driverless service business overview
[8] KDDI Corporation Business IoT Sales Division Group Leader, Hirofumi Fukuda
IoT Service for EV overview
[9] TechnoPro Inc. Chief Executive Director
TechnoPro Design Company President, Manabu Shimaoka
Human resource development for the future society with EV
[10] Ministry of Land, Infrastructure, Transport and Tourism, Policy Bureau
Environmental Policy Section, Deputy Manager, Mayo Mieno
Green Slow Mobility
[11] Ministry of Economy, Trade and Industry, Economic and Industrial Policy Bureau,
Industry Creation Policy Division, Deputy Manager, Wataru Toyofuku
Engaging the 4th Industrial Revolution
[12] Ministry of Environment, Waste & Recycling Bureau, Assistant General Manager, Seiji Moriyama
Fukushima Revival- Planning the Future Project
[13] Iwaki City, Fukushima Prefecture, Mayor, Toshio Shimizu
Introduction of activities relating to Iwaki City's 'Battery Valley' project