2020.12.20
20 December 2020, Jigatake Ski Resort with GoPro Brand Store (Nagano Prefecture) Grand Opening for the season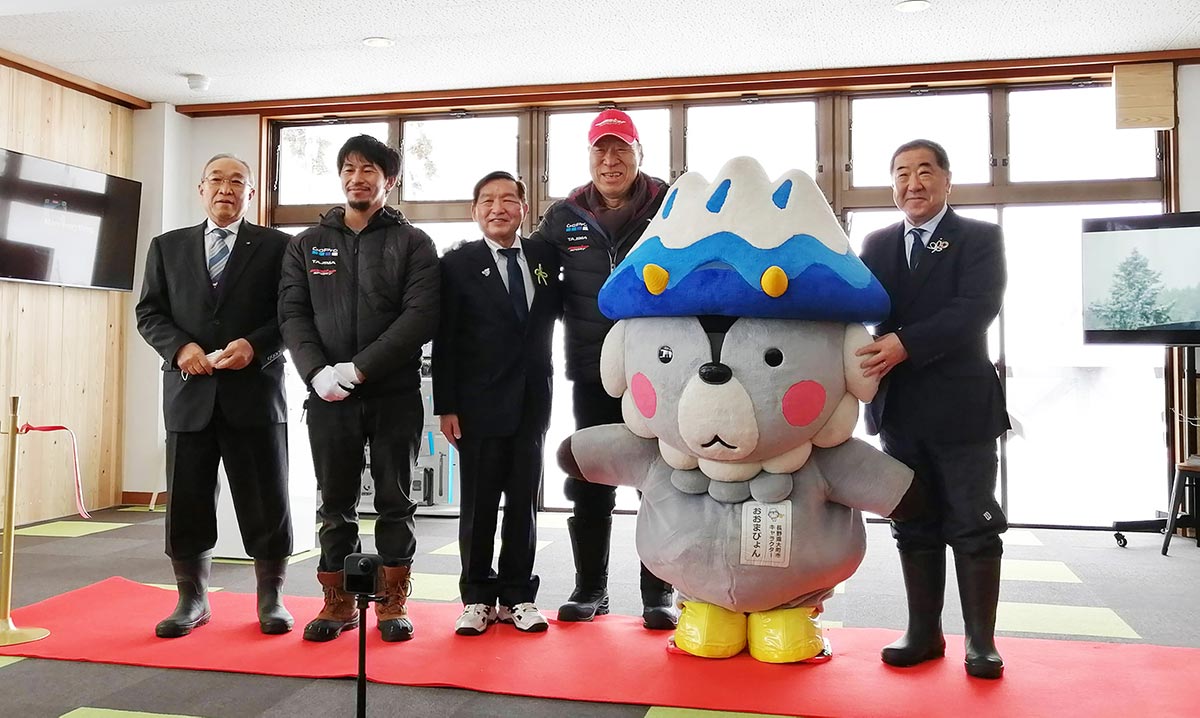 Tajima Motor Corporation Co., Ltd. is supporting the Jigatake Ski Resort located at the entrance of Hakuba Valley famous for its ski resorts.
The Jigatake Ski Resort was met with financial challenges in the past which prompted many local young minds to take the challenge to revamp the establishment. Tajima Motor Corporation found the ski resort to be an excellent location to promote harmonious brands like GoPro. Tajima is confident that their accumulated know-how in business management would be able to assist to get the resort back to success. Tajima collaborates with the resort owner Omachi Onsen Kanko K.K and local business K.K. Free Float to revamp the Ski Resort and extending into the regional economy.
On Sunday December 20, Mayor Toru Ushikoshi opened the ceremony and the business officially started. Snow fall has been gracious and the slopes ready in prime condition. The renovated center house lounge features a GoPro Brand Store. Cameras and accessories are stocked for purchase and expert staff is ready to assist you should you have any questions.
Plans are moving forward to coordinate with Tajima Motor Corporation's Mobility Business to create an all season resort and promote the local attractions nation-wide based on Sustainable Development Goals act.
Hakuba Valley Jigatake Ski Resort Official Site»