2020.12.19
19 December 2020, Asahi Prime Ski Resort with GoPro Brand Store (Nagano Prefecture) Grand Opening for the season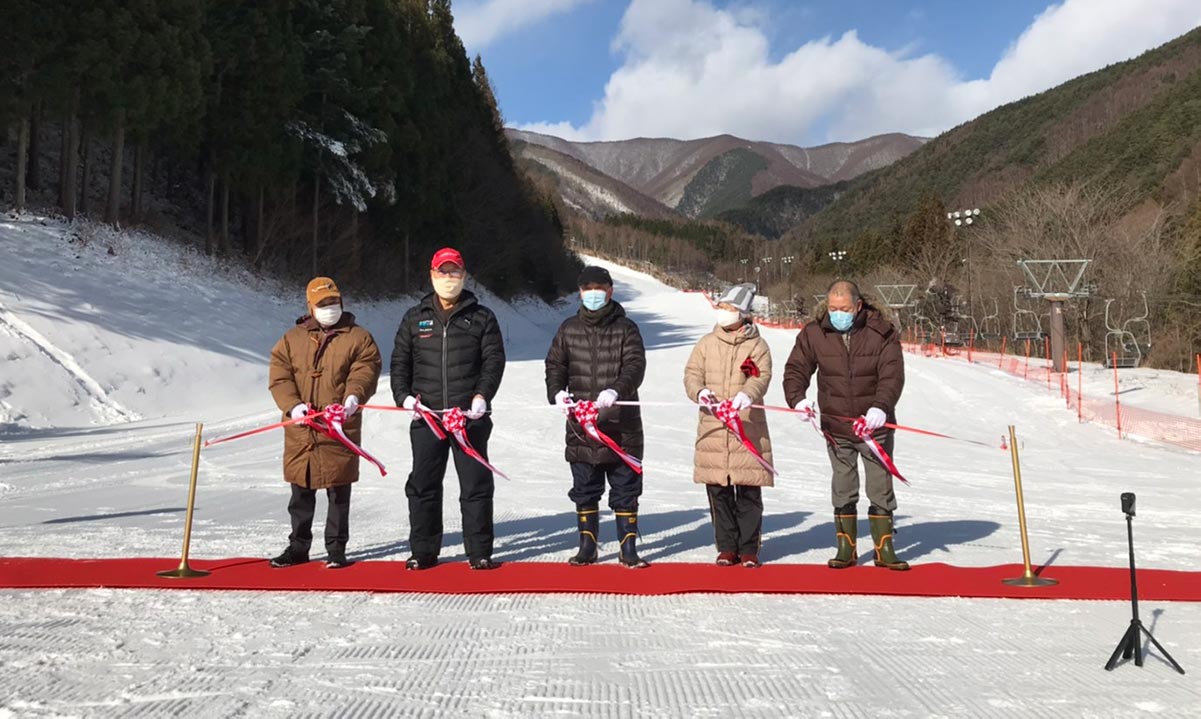 As of October 1st, 2020 Tajima Motor Corporation is appointed as the designated development manager of the tourism/recreation facilities of Asahi Village (Higashichikumagun, Nagano Prefecture) in partnership with two other businesses forming "Tajima Motor Corporation Asahi".
On Saturday December 19, Village Mayor Hiroyuki Kobayashi opened the ceremony in audience of journalists and media on site at the Asahi Prime Ski Resort. It was a clear day blessed with a beautiful slope ready to be enjoyed by guests marking a great start of the season.
The newly renovated Center House lounge features a GoPro Brand Store. Cameras and accessories are stocked for purchase and expert staff is ready to assist you should you have any questions.
Moving forward, Tajima will collaborate with its Mobility Business to create an all season resort and promote the local attractions nation-wide based on Sustainable Development Goals act.
Asahi Prime Ski Resort Official Site »
Asahi Village Official Site »